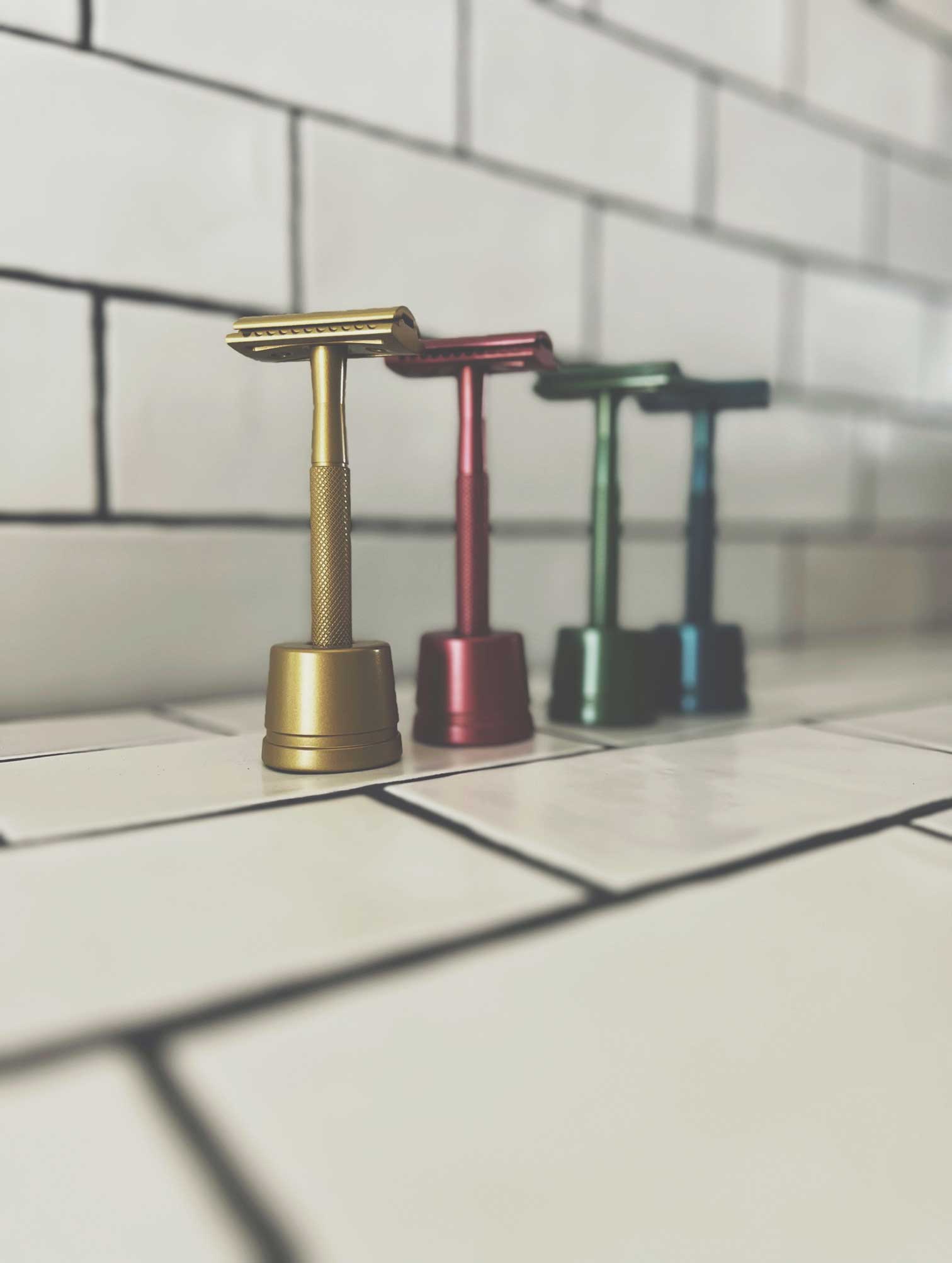 Safety razor with stand & free blade
Ordered before 3 pm, shipped the same day
Free shipping from €30 (NL) / €50 (BE)
Free returns within 14 days
Safety razor with stand and free blade. Available in 4 colours. The razors are comfortable to hold, with optimal grip due to the relief on the handle. With screw cap ( three-piece ). The razors are from the heavier category for a more comfortable shave.
Complete the razor with these razor blades. When you travel, protect your razor with a leather razor cover
Read here how to use a safety razor.



Stretch your skin with your fingers. Shave away from your finger in a light diagonal line. After use, rinse the razor thoroughly with lukewarm water until all soap residue and hairs have disappeared. Then dry the knife thoroughly with a soft (hand) cloth.

A safety razor is a classic razor. Suitable for both heavy beard growth and normal beard growth. The razor is ideal for a close shave and smooth results. The design of the safety razor ensures that it glides easily over the skin. This prevents skin damage and makes it ideal for sensitive skin.

Complete your safety razor with double edge razor blades. The razor-sharp blades cut through the hair, in contrast to less sharp blades (often found in a so-called cartridge system) that pull the hair.

The safety razor has a screw closure (three-piece) and includes a handy stand.